Image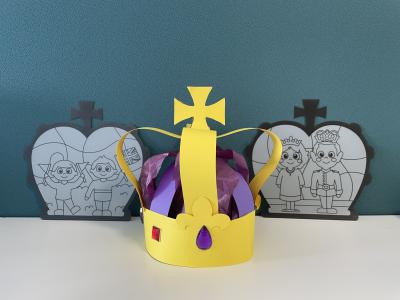 From Saturday 29 April to Sunday 7 May, families are invited to visit Bedford Borough Libraries for free fun Coronation-themed craft activities. Bedford Central, Bromham, Kempston, Putnoe, and Wootton libraries all have activities planned.
Crafts include creating royal bookmarks, window decorations, and scratch art. There will also be additional crafts, such as creating bunting and colouring, in all the libraries from Tuesday 2 to Friday 5 May during staffed hours.
A Bedford Borough spokesperson, said, "It's wonderful that children of all ages across Bedford Borough have the opportunity to visit our libraries and enjoy a variety of free creative activities to celebrate the Coronation of King Charles III."
"It's also a good opportunity for children to browse the shelves and discover books about past kings and queens of England and any other subjects they are interested in!"
All children are welcome, even if they are not yet library members, and all activities are free. Parents and carers must remain with children under 14. It's free for people of any age to join Bedford Borough Libraries. A parent or guardian will need to complete a form for children to join a library during staffed hours. It is also possible to join online at any time and then collect a library card during staffed hours.
Library members can choose from a huge range of physical books and magazines for all ages. Members can also access thousands of digital books, audiobooks and magazines, at no charge.
Discover a full list of activities and opening hours for Bedford Borough Libraries by visiting www.bedford.gov.uk/libraries. Find the full list of events in the 'Children and teens' section.
Find further activities and events taking place across Bedford Borough at; www.bedford.gov.uk/your-council/about-council/coronation-king-charles-iii.
Related news