Image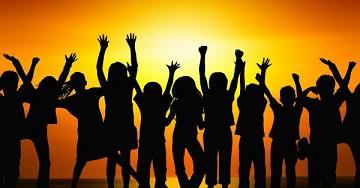 Parents in Bedford Borough are being urged to get their children vaccinated against seasonal flu, as the annual vaccination campaign gets underway.
Flu can be unpleasant, but for most it will clear up in a week or two. For others, it can be more severe, such as people in our communities aged over 65, pregnant women, young children and adults with an underlying health condition and people with weakened immune systems.
This vaccination will help protect your child and more vulnerable family and friends by preventing the spread of flu.
Children from Reception to Year 11 will be offered a free vaccination at school. For eligible pre-school children (aged two years or over on 31 August 2023, or aged six months and over who are in a clinical risk group), general practices will also be inviting parents to bring their children along in the coming weeks.
For most children aged two years and over, the flu immunisation will be offered as a nasal spray, although an injection is also available for those who cannot receive the nasal spray version of the vaccine. For those under two years who are eligible, the vaccination will be delivered as an injection.
Councillor Martin Towler, portfolio holder for Public Health, said, "Children can catch and spread flu easily and the majority will be fine but we want to reduce the number of vulnerable children and other people that are admitted to hospital due to flu each year.
"Parents should look out for a letter in the first few weeks of schools term asking for consent for their children to be vaccinated, the vaccination is free, safe and effective."
If you have any questions or concerns, please speak to your GP or a health professional. Further information about the children's flu vaccine can be found at www.nhs.uk/conditions/vaccinations/child-flu-vaccine/.