Image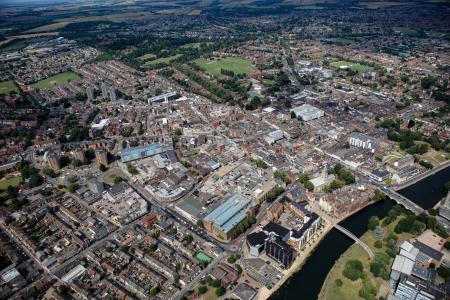 Bedford Borough Council and the Bedford Town Deal Board have added a new date for residents to find out more about the upcoming Town Deal projects and the benefits that they will help bring to the local area.
Initially, there were three Town Deal exhibition events scheduled to take place but due to the popularity and large interest, a fourth date has now been added. The purpose of the events are to give local people an insight into the exciting Town Deal projects planned for the centre of Bedford.
The fourth and final event will take place in the Harpur Suite on Saturday 25 March 2023, between 11am and 2pm.
Residents who would like to attend and find out more about the Bedford Town Deal can just turn up on the day, with no booking required.
Samantha Laycock, Chair of Bedford Town Deal Board, said: "As a result of the popularity of our Town Deal exhibition events, we've added an extra date so that more people can find out about the exciting projects the Bedford Town Deal Board are bringing to our town. This is a once in a generation opportunity for us to deliver major projects that promote economic regeneration, encourage investment and deliver vital infrastructure. Don't miss the opportunity to find out more about how we're doing this."
Councillor Henry Vann, Portfolio Holder for Town Centres and Planning, added: "The views of residents and businesses have bene invaluable in guiding this Town Deal to where it is today and working with everyone to hear what they think about the Bedford Town Deal so far, and the projects that are being brought forward is welcome. A lot of work has gone into selecting and developing the schemes and successfully securing Government approval for funding, and we know these initiatives are going to make a real difference to Bedford. This event on Saturday is there to help even more people share their views."
If you would like to find out more about the Bedford Town Deal and the business cases that have been put forward, you can visit www.bedford.gov.uk/TownDeal.