Image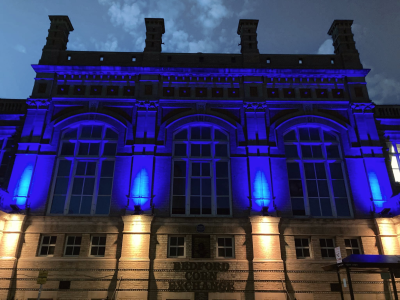 Bedford Borough Council is holding a vigil on Friday 24 February 2023 to mark the one-year anniversary of the Russian invasion of Ukraine. The event will take place from 6pm in Harpur Square and is open to all residents of Bedford Borough.
The event will be a chance for Bedford Borough residents to come together, shine a light and pay their respects to the victims of the conflict.
The Council are encouraging residents to bring their mobile phones so that the torches can be used as a source of light during the vigil.
Any residents attending the event are invited to wear blue and yellow clothing to show their support for Ukraine.
Dave Hodgson, elected Mayor of Bedford Borough said, "We stand in solidarity with the people of Ukraine as they continue to face aggression and violence from the Russian invasion. This vigil is an opportunity for our community to come together and show our support for Ukraine.
"During such difficult times, it's important that we stand shoulder to shoulder with one another and show that we are united against the invasion of Ukraine."
Bedford Corn Exchange will also be illuminated with blue and yellow lights, while the Ukrainian flag will be flown from Old Town Hall.
If you'd like to take part in the vigil, please come along to Harpur Square from 6pm on Friday 24 February 2023. The vigil is expected to last around five minutes.