Image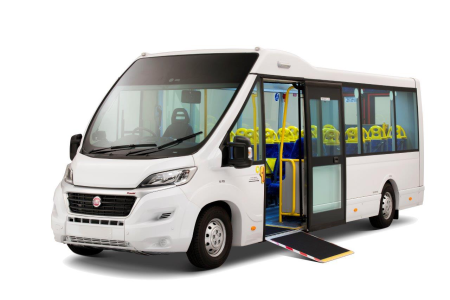 Bedford Borough Council has awarded £20,000 to The Villager Minibus Service to help replace their old bus and enable them to continue to provide services.
The previous bus was old and had become too expensive to maintain and run. The new bus with its lower floor will have greater accessibility and is due to be delivered in July. This award means this community transport service can continue to serve villages across the north of Bedford Borough.
Mayor of Bedford Borough, Dave Hodgson, said, "We are happy these funds are already making a positive impact on the lives of Bedford Borough residents."
"This Local Transport Fund funding is being targeted where it can make the most difference, supporting public transport provision in Bedford Borough."
The Villager Minibus (Sharnbrook) Ltd is a non-profit making organisation registered under the Cooperative and Community Benefit Societies Act 2014. It is run and operated by volunteers via a scheduled timetable.
They operate one bus, adapted for easy access. Anyone can use the service and bus passes are accepted on all routes. Learn more about the service and see the timetable at www.sharnbrookvillagerminibus.co.uk.
Learn about the bus services and train companies that serve Bedford Borough, and how to get a bus pass at https://www.bedford.gov.uk/parking-roads-and-travel/public-transport.