Image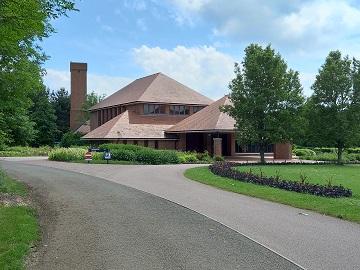 Bedford Borough Council is inviting residents to come together to remember and celebrate the lives of loved friends and family members who have passed away.
The service will take place at Norse Road Crematorium, Bedford, MK41 0RL (What3words: windy.bubble.assets) this Friday, September 29, from 11am to 11.30 AM. During this time, everyone will have the opportunity to light candles and have the names of their loved ones read out as we remember them.
A Bedford Borough spokesperson expressed the significance of this event, saying, "This memorial service provides us with a moment to come together, pay our respects, and remember those we have lost. It's a poignant occasion that unites us in our shared experiences of grief and remembrance."
Bedford Borough Council is also offering the option for those unable to attend in person to join the service online. To have a name read out during the service or to access the live service from home, please email crem@bedford.gov.uk, and the team will provide you with the necessary details.
Following the memorial service, everyone is welcome to stay for a warm and comforting gathering over tea, coffee, and cakes. This post-service gathering is in support of Macmillan Cancer Support's Coffee Morning, an initiative that aids those affected by cancer.
The event promises to be a touching and unifying experience for all who participate. Bedford Borough residents are encouraged to attend, share stories, and honour the memory of those, who have passed away. By coming together as a community, we can find strength and support in each other.
Please mark your calendars and join us in commemorating our loved ones this Friday, September 29 at Norse Road Crematorium. Let us remember and celebrate the lives that touched our hearts.
Bedford Borough Council is dedicated to serving and improving the lives of the residents of Bedford and the surrounding areas. Our mission is to create a thriving, inclusive, and sustainable community that offers opportunities and support to all its members.