Image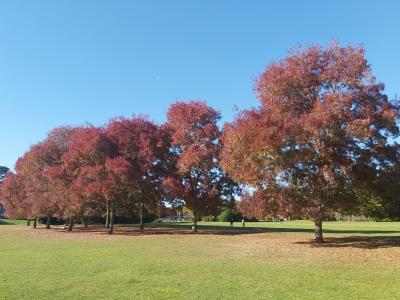 This year's community tree planting will take place across five sites. Bedford Borough Council is asking people to volunteer and help plant over 8500 trees during January and February.
Volunteers need to email volunteering@bedford.gov.uk with their choice of site, their details, and those of anyone that will be joining them. Each booking slot is for up to one and a half hours of planting and multiple slots can be booked. An email will be sent to confirm the booking and details of the site, such as parking (if available).
Councillor Charles Royden, Portfolio Holder for Environment, said, "We're inviting local residents to walk, cycle, or bus to each site where possible and be part of this community effort to address climate change.
"It's an opportunity for everyone to be part of this great initiative, while spending time outdoors and getting some exercise."
Although the Council is encouraging people to use a more sustainable form of transport to get to the event, a small amount of onsite parking will be available at most sites.
No experience is needed as staff will be on hand to help with guidance and advice. Attendees should wear suitable warm clothing, including gloves and boots. Equipment, such as spades and clout hammers will be provided on the day but the Council are inviting people to bring their own, where possible.
This year's tree planting is in partnership with the Forest of Marston Vale and funded through the Trees For Climate initiative.
The sites are:
Brownswood 4 January, 10:30am and 12:30pm – 3,500 trees to be planted over 3.5 hectares of woodland, wood pasture and an orchard. Strictly no parking on site but spaces to drop off and pick up are available, What3Words location; ///directive.arranged.fight
Longholme Way 21 January, 9:30am (fully booked), 11:00am (fully booked), 1:00pm (fully booked) – Bedford's first Miyawaki project, in partnership with Cranfield University and the Bedford Rotary Club. 3,200 trees to be planted close together to create a mini-forest within 10 years. What3Words location; ///food.rounds.hours
Maskell Drive 26 January, 10:30am and 12:30pm – 1,600 trees to be planted in the northern area of Maskell Drive to increase woodland plots. What3Words location; ///hats.mutual.fine
Duchess Road 3 February, 10:30am (fully booked) – 120 trees to boost the local environment and help reduce noise pollution. What3Words location; ///beam.bucks.tonic
Thor Drive date TBC – 110 trees to increase diversity in the Thor Drive greenspace. What3Words location; ///daisy.glee.late
Learn more about trees in Bedford Borough at; www.bedford.gov.uk/trees.