Image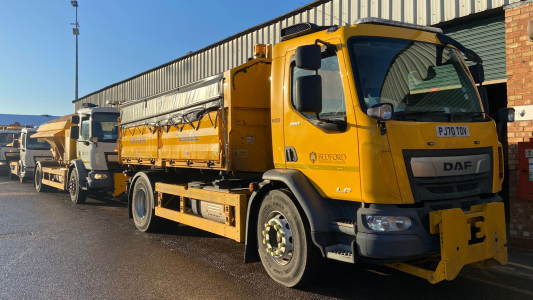 Bedford Borough Council is excited to announce its upcoming Open Day event at Brunel Road Depot on Saturday 11 March from 11am to 2pm.  The event is open to members of the public and offers a unique opportunity to learn about Bedford Borough Council's services and see its vehicles in action.
During the Open Day, the Depot will be providing access to a range of vehicles, including Refuse Collection, Recycling, Winter Maintenance, Pothole Repairs, and Street Cleansing vehicles, which will be parked in a dedicated area for the public to view, walk around and even get inside.
There will be a demo area where visitors can witness the vehicles in action, showcasing the work the Council does in maintaining the local area.
The event will be an excellent opportunity for the public to gain a greater understanding of the work the Council undertakes and its commitment to sustainability. With the Open Day being open to everyone, it is a fantastic opportunity for both adults and children alike to learn, ask questions, and engage with the Council's employees.
Mayor of Bedford Borough, Dave Hodgson, said, "We're delighted to be able to open the Brunel Road Depot to the public for our Open Day event. The event is an opportunity for the Council to connect with the community and show the work we do to keep the Borough clean and safe for all its residents. We're looking forward to welcoming everyone to the event."
The event is free to attend and open to all.