Image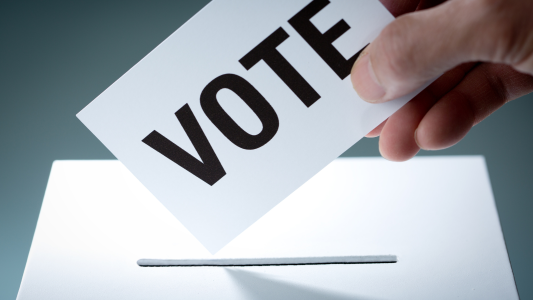 On Thursday 4 May this year, local elections are taking place in Bedford Borough.
Elections will be held for the Mayor of Bedford Borough, local Councillors, and Parish and Town Councillors.
In order to vote in this important election, residents must be on the electoral register. The deadline to register to vote is 11:59pm on Monday 17 April.
Residents are also being reminded that they will need to show photographic identification to vote in elections in Bedford Borough next month.
And there is still time for people to apply for a free 'Voter Authority Certificate' if they do not have an accepted form of ID and want to vote.
The new Government rules mean residents wanting to vote at polling stations in the borough council elections on Thursday 4 May will need to bring ID with them - such as a UK passport, Driving Licence, or disabled blue badge. A full list of acceptable identification can be found at Voter ID | Electoral Commission 
Laura Church, Chief Executive at Bedford Borough Council, said: "Don't lose this chance to have your say. Make sure you are registered to vote and make your voice heard in this year's local elections."
If you have already registered to vote, you should have received your poll card. For anyone that has not got their poll card but thinks they are registered to vote, they can inform the Borough Council by emailing electoral.registration@bedford.gov.uk
If you are unable to vote at your polling station on the 4 May you have until 5pm Tuesday 18 April to request a postal vote or until 5pm, Tuesday 25 April to request a proxy vote so that you don't miss out, but please let us know as soon as possible if you wish to receive one.
But people who do not have the identification have until 5pm Thursday 25 April to apply for a free 'Voter Authority Certificate' at www.gov.uk/apply-for-photo-id-voter-authority-certificate. 
To find out more about the 2023 local elections, visit our dedicated webpage at www.bedford.gov.uk/your-council/elections-and-voting/local-elections-4-may-2023.
Related news