Image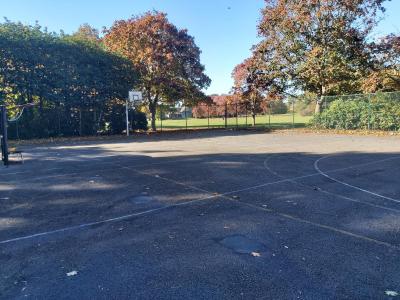 Bedford Borough Council has announced it plans to deliver major refurbishment and improvement works to the fitness area and basketball court in Bedford Park, starting tomorrow (Thursday 23 March).
The refurbishment works will feature the installation of two new cross training units, which will include equipment for suspension training, magnetic bells and a small calisthenics unit. The existing gym equipment will remain in place and be incorporated into the new design, whilst the two play equipment items will be removed and re-used in another playground location within the borough.
The safety surfacing around the different pieces of equipment will also be upgraded and repaired as part of the project.
Alongside the fitness equipment, the basketball court is also undergoing a revamp, with the Council installing new hoops and remarking the basketball lines on the court.
Additionally, the small shelter that is adjacent to the basketball court will be replaced with a similar new style, providing users with somewhere to sit to watch play or rest following a workout.
The works are being paid for through section 106 funding secured from developer contributions to enhance sports provision in the local area.
Dave Hodgson, Elected Mayor of Bedford Borough, said: "The refurbishment of the fitness area and basketball court is part of the Council's commitment to promoting healthy and active lifestyles within the local community. The upgraded facilities will offer a modern and accessible space for people to exercise and play basketball in a safe environment.
"We'll also be making the most of the currently unused play equipment being removed, with plans to redeploy it in some of our other popular play areas nearby, helping to expand our offer for local people. Thank you to the users of the fitness area and basketball court for their patience as we deliver these improvements."
Works are expected to begin on Thursday 23 March and finish by the end of April 2023.