Image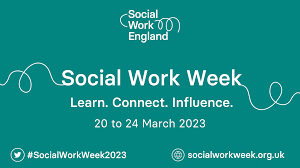 Bedford Borough is celebrating this Social Work Week by thanking all social care staff for their tireless efforts in providing support and care to those in need. Social Work Week is a time to recognise the vital role of social care workers in the Borough and to encourage others to consider a career in this important field.
Social care workers across the Council have demonstrated their unwavering commitment to providing care and support in the face of unprecedented challenges. They have worked tirelessly to ensure the safety and well-being of vulnerable individuals, often going above and beyond at risk to do so.
The theme for this year's Social Work Week is 'Learn. Connect. Influence.' and social care staff across the Council have been getting together through the week to celebrate the work of individuals and teams, encourage discussions about how teams work, reflect on the last year, and looking at ways to further support people and families.
Cllr Dean Crofts, Portfolio Holder for Adult Services said: "Social workers play such a vital role in our communities, supporting residents at all stages of their life. I really want to say Thank You for the hard work and dedication of all our social workers and encourage anybody who's thinking about it to take up this vital and rewarding role."
Cllr James Valentine, Portfolio Holder for Children's Service and Education said, "As we mark Social Work Week, let us all take a moment to thank our social care staff for their hard work, dedication, and unwavering commitment to providing care and support to those in need. Your hard work and commitment have not gone unnoticed, and we are grateful for everything you do."
Bedford Borough Council also want to take this opportunity to encourage people to consider a career in social care. There has never been a more important time to work in this field, and there are many opportunities available for those who are interested in making a difference in the lives of others. Social care work can be a deeply rewarding career, and the Council is urging anyone who is passionate about helping others to consider joining us.
For more information about social care, or to find out about career opportunities in this field, please visit www.bedford.gov.uk/jobs