Image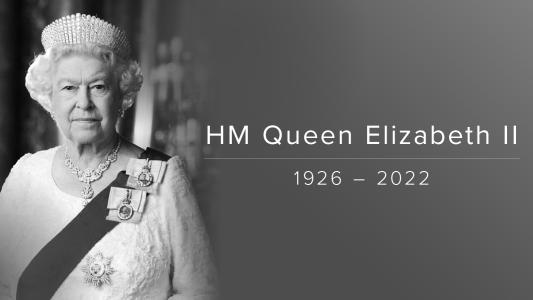 Buckingham Palace has confirmed that Her Majesty the Queen, Elizabeth II, has passed away at Balmoral Castle today (Thursday 8 September)
There will now be a national period of mourning for 11 days.
Following the announcement of the death of Her Majesty the Queen, the flag outside Borough Hall has been lowered to half-mast. However, at 11am on Sunday 11 September we will raise the flags in recognition of the proclamation of the new King, before lowering them again at 1pm on Monday 12 September.
The High Sheriff of Bedfordshire, the Mayors of Bedford Borough Council and Luton Council, the Chairman of Central Bedfordshire Council and Councillors and Officers of all three authorities, the Bedfordshire Fire and Rescue Service and Bedfordshire Police, have all expressed their sadness at the news.
A Book of Condolence will be opened on Saturday 10 September at the Harpur Suite in Bedford. The premises will remain open from 8am to 5pm until the day after the funeral for those who would like to sign it.
Bedford Borough Council is inviting residents to lay a floral tribute at the entrance to Russell Park nearest to The Embankment.
For further updates please visit www.bedford.gov.uk/Monarch