Image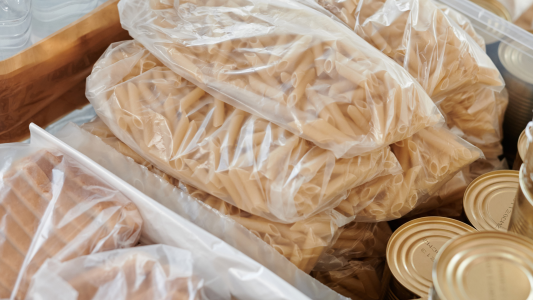 Bedford Borough Council has awarded £50,000 to Bedford Foodbank to help support local people who are struggling with the cost-of-living crisis.
The funding comes at a time when people are facing challenging circumstances, with many finding it difficult to balance rising living costs with record-breaking energy bills. As a result, Bedford Foodbank has seen an increase in the number of people relying on its service to avoid going hungry this winter. 
The additional £50,000 means that Bedford Foodbank are able to provide food parcels to more residents who need them and bring in an additional member of staff to help with the increased volume of service users.
Dave Hodgson, Elected Mayor of Bedford Borough, said: "Supporting local people facing a crisis is a priority for us. While we are concerned about the rising number of people relying on these services, we'll do what it takes to stop them having to make the decision between heating or eating.
"Alongside this additional funding, we're working with local partners to develop a Warm Spaces Network across the Borough, where people struggling with the cost-of-living crisis can go to stay warm during the colder months."
Sarah Broughton, Project Manager at Bedford Foodbank, said: "This grant of £50,000 from Bedford Borough Council will enable Bedford Foodbank to continue to feed over 1800 people a month who are experiencing food poverty. This money will make a massive difference to so many households facing hard financial decisions this winter. Bedford Foodbank will use this funding to help alleviate some of the pressures families are encountering with the recent cost of living crisis."
If you'd like to find out more about the Warm Spaces in Bedford Borough, go to www.bedford.gov.uk/Warm-Spaces.