Image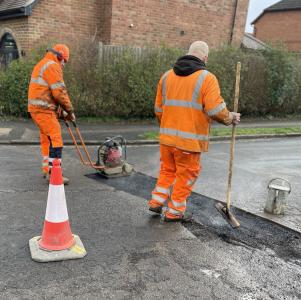 Comparethemarket's insurance team has found Bedford Borough road conditions are some of the best in the country after analysing government data of the road conditions in each local authority in England. They also considered how much improvement work is needed against the number of repairs planned.
Bedford Borough was found to have 86% of its roads in good condition. This places it in the top six local authorities for the study. The full study can be viewed at https://www.comparethemarket.com/car-insurance/content/superior-roads/.
Mayor Dave Hodgson, said, "I would like to thank our Highways and Engineering Services teams and our dedicated Pot Hole Hit Squad, who are responsible for both the proactive and reactive maintenance of Bedford Borough Roads.
"With a higher number of potholes than usual this year due to extreme weather conditions in December I encourage anyone that discovers a road problem to help us and report it as soon as they can, so that it can be investigated."
Road problems in Bedford Borough are assessed and then scheduled for repair. The most severe road problems are repaired first while others are planned for as soon as resources allow. Any dangerous road problems are usually inspected within 24 hours. Less urgent road problems are normally inspected within ten working days.
If people are concerned about a pothole or other road issue they can report it on the Bedford Borough Website at www.bedford.gov.uk/roadproblems. Use the map to zoom in, or enter a street or postcode, and then tap / click to drop a pin. Any road problems that have already been reported are marked on the same map with red pins. Once resolved the pin will be removed.