Image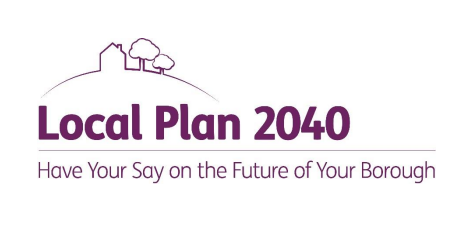 Bedford Borough Council's Executive and Full Council have considered the response to the summer 2022 Local Plan 2040 consultation. The Plan has been submitted to the Government's Planning Inspectorate so that "examination in public" can take place.
The Local Plan 2040 sets out where new homes and jobs will be located in Bedford Borough up to 2040. It's used to meet nationally determined growth targets, and identify the infrastructure needed to support this.
The Council is obliged to plan for 1,355 new homes per year to 2040. New planned services and infrastructure to support these sustainable communities include transport, schools and public open spaces.
The Plan's development strategy focuses first on brownfield sites within the urban area and town centre regeneration opportunities. In addition, sites beyond, but close to, the urban area will help to deliver green infrastructure opportunities, such as the Bedford River Valley Park.
Sites at new locations on the East West Rail / A421 corridor will benefit from good access to planned rail stations. Two new settlements are planned close to new rail stations on the proposed East West Rail line. One will be at the former brickworks at Kempston Hardwick. The other will be at Little Barford where the East West Rail line will cross the East Coast Main Line.
The Plan also focuses on encouraging high-skilled employment opportunities alongside housing development. Up to 26,700 jobs are planned at sites across the borough. The Plan will also bring policies up to date to support the regeneration of our town centres.
Mayor Dave Hodgson, said; "I was pleased that our plan was supported by the majority of councillors from across the political spectrum at last night's meeting, with Liberal Democrat, Labour, Independent, Green and Conservative Councillors all voting in favour of its submission.    
"Submitting our documents to the Planning Inspectorate marks a significant milestone in the planning process. It means that we are one step closer to finalising the plan and delivering much needed sustainable growth opportunities for new homes and jobs.
"In the months to come, our focus will be on providing information to the Planning Inspector so that the formal examination of the plan can be swiftly concluded, and the plan adopted as Council policy."
It is likely that public hearings will take place later in 2023. The independent Planning Inspector is expected to make their recommendations towards the end of the year.
Please visit www.bedford.gov.uk/LocalPlan2040 to find out more about the Local Plan 2040.
Related news