Image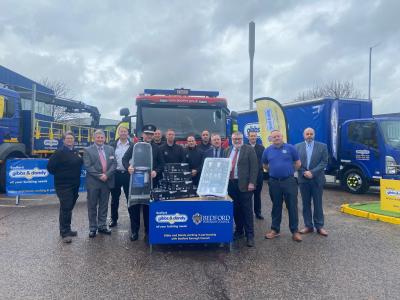 Bedford Borough Council and Gibbs and Dandy, a leading building and construction material supplier, have announced a collaborative effort to improve energy efficiency in vulnerable households to reduce their energy bills. The Council has purchased £10,000 worth of energy-efficient light bulbs, and Gibbs and Dandy will match the Council's £5,000 investment.
The light bulbs will be installed by the Bedfordshire Fire and Rescue Service during routine fire safety checks in vulnerable households. This joint effort aims to increase fire safety awareness and help households save money on their energy bills by using energy-efficient light bulbs.
Dave Hodgson, elected Mayor of Bedford Borough said, "The free lightbulbs are part of Bedford Borough Council's commitment to providing practical help and support to households struggling with their energy bills and the cost of living crisis. We are proud to be working with Gibbs and Dandy to bring energy-efficient light bulbs to vulnerable households."
"Through our comprehensive package of support, we have helped provide free school meals during holidays and made direct support payments to those struggling. We are using a range of financial and practical measures to help people save money and lower both their bills as well as their carbon footprint."
Greg Jackson, Branch Director for Gibbs and Dandy, added, "We are committed to supporting our local communities. By installing energy-efficient light bulbs, we hope to make a positive impact on the environment and help households save money on their energy bills. The LED bulbs produce light up to 90 percent more efficiently than incandescent light bulbs and can help lower electricity bills without reducing the quality of indoor light. "
Andrew Hopkinson, Chief Fire Officer Bedfordshire Fire and Rescue Service added, "We are pleased to be partnering with Bedford Borough Council and Gibbs and Dandy to install new lightbulbs all while checking on the fire safety in vulnerable households."
Related news