Image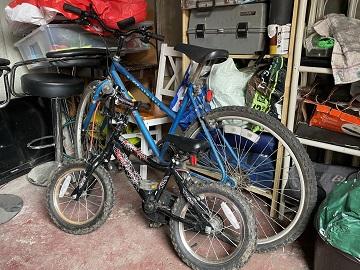 Last summer donations from Bedford Borough residents enabled over 100 of our Ukrainian guests to experience the joy of cycling. This year, Bedford Borough Council is again calling on the generosity of residents and is announcing a second bike recycling initiative.
This time, Bedford Borough Council is partnering with local charities and donated bikes will go to Bedford Borough residents who are most in need. As well as the health benefits of cycling, this scheme aims to give people the increased independence that cycling can offer.
Councillor Jim Weir, Portfolio Holder for Environment, Highways, and Transport, said, "If anyone has a bicycle at home, perhaps gathering dust in the back of a shed or garage, we kindly request you consider donating it"
"This is a wonderful scheme to recycle old bikes that promotes sustainable transport choices not only allows recipients to improve their physical and mental wellbeing, but also increases their independence and ability to travel locally for work and pleasure."
Donations can be dropped off at Priory Marina on Thursday 15 June, 2pm - 6.30pm. The collection point will be in the main car park in front of the lake, near the totem pole. The postcode is MK41 9DJ and What3words is w3w.co/wash.unions.bike.
Last year's appeal benefited people in all sorts of ways, from enabling them to explore Bedford Borough's green spaces and stay active, to connecting with family and friends and getting to and from work. 
As long as bikes are in a reasonable condition and can be brought back to life, your old bike could make a significant difference to someone else's life.
Discover information for walking, cycling and riding in Bedford Borough at www.bedford.gov.uk/activetravel.
Related news