Image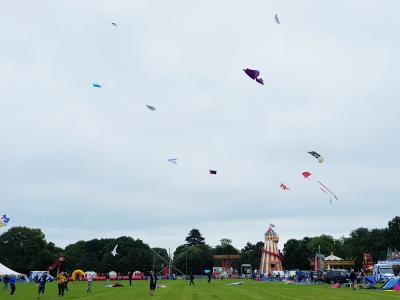 The Bedford Kite and Motoring Festival will be returning over the weekend of the 24 and 25 June 2023 from 10am - 4pm each day. As always, this is a free event for visitors to attend and promises to be even more exciting than ever before with a wide range of activities and things to see right across the weekend.
This year the event site will be even bigger, spreading across Russell Park, The Embankment, River Great Ouse and Mill Meadows. Following the successful introduction of the Motoring Festival in 2019 the event grows further this year with activities on the river and at the bandstand in Mill Meadows.
Tom Wootton, elected Mayor of Bedford Borough, said, "We are thrilled to announce the return of the Bedford Kite and Motoring Festival. This event has something for everyone, from kite-flyers and fans of water sports to car enthusiasts and classical music lovers, and promises to be a great day out for the whole family. We are looking forward to welcoming visitors from across Bedford Borough and beyond to enjoy this fantastic day out."
Russell Park will have a spectacular display of kites of all shapes and sizes along with the ever popular craft marquee and traditional funfair. On Mill Meadows there will be a huge exhibition of unique and interesting motor vehicles, bandstand concerts and on the Sunday, Dragon Boat racing. The event also promises a tasty array of food and drink options, including the new addition of a vegan market.
The Embankment will give visitors the opportunity to try their hand at water sports activities such as paddle boarding and water zorbing. The bandstand in Mill Meadows will bring live music with concerts throughout the day.
Local charity, Sue Ryder, is also organising Dragon boat races along the river that will take place throughout Sunday 25 June. These popular races provide a great team-building opportunity for local businesses as well as raising money for a good cause. Information on how to enter a crew can be found at www.sueryder.org/support-us/fundraise/events/bedford-dragon-boat-festival-2023.
For more information about the event the website at www.bedford.gov.uk/kiteandmotoringfestival or contact events@bedford.gov.uk.